Call Now to Get Started
1-866-519-9624
Credit Card Terminals

Accept credit cards at your retail store or
special events with a wired or wireless
credit card terminal.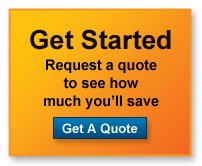 Terminal Options
We understand the importance of reliability and simplicity when it comes to processing credit card donations at special events. No matter where you hold your events or sell your products, we have a credit card terminal to meet your needs. We offer a wireless credit card terminal for nonprofit organizations that want the flexibility to process transactions anywhere and at anytime. If you have access to a telephone line and electricity, then you have the option to use a wired credit card terminal. Whatever your needs, we can help you begin processing credit card donations quickly and cost-effectively.
Wireless Credit Card Terminal
Nurit 8000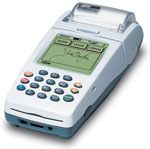 The Nurit 8000 terminal, with wireless capability, lets you accept swiped credit card donations virtually anywhere.
The NURIT® 8000 wireless terminal caters to nonprofit organizations who conduct special events in a non-traditional location with no access to phone lines and electrical outlets. This on-the-move point of sale terminal provides the flexibility to move beyond cash-only transactions and accept credit and debit cards virtually anytime, anywhere. The unit supports a variety of cellular networks, including GSM/GPRS, Mobitex, CDPD, DataTac, and CDMA. It includes an easy to load thermal printer, a touch screen, built in PIN Pad, and EMV smart card reader.
Wired Credit Card Terminal
Hypercom T7Plus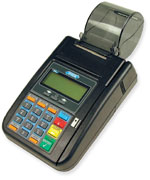 The Hypercom T7Plus is a compact terminal which accepts all magnetic stripe cards and delivers fast, online transaction authorizations for all your face-to-face credit card donations.
Hypercom® T7Plus terminal is designed for the nonprofit organization that accepts credit card donations or sales in a location where telephone lines and electricity are available. It delivers fast online transaction authorizations and is one of the most affordable terminals in the market. This versatile terminal offers bi-lingual screen displays, and the SureLoad® printer makes paper roll replacement fast and easy.
For more information about credit card terminals, please call 1-866-519-9624.
Learning Center

Learn more about accepting credit cards for donations or sales.