Call Now to Get Started
1-866-519-9624
Payment Gateways

Accept credit card donations online, by mail or
by phone with a secure payment gateway.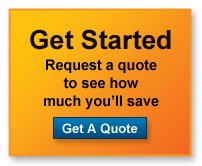 Gateway Options
We understand the importance of performance and security when it comes to processing credit card donations for your organization. That's why we offer only the best payment gateway options for your organization. Whether you choose eProcessingNetwork or Authorize.net, our gateway solutions offer you unprecedented reliability and flexibility including the following features:
Virtual Merchant Interface

Key in your phone or mail donations through the secure internet site.
Get real-time reports showing donor transactions and export just the data you need for account reconciliation.

Shopping Cart Compatibility

Easily integrates with all major shopping carts

Web Page Builder

Quickly and easily design your own web donation form.
Build web pages that match the look and feel of your website.

Security

Payment Card Industry (PCI) Data Security Standard compliant. Protects the confidentiality and integrity of cardholder data and personal data of supporters that make donations to your nonprofit organization.

Risk Management

You never need to store sensitive data on your computer. All donor personal and credit card data is safeguarded at the gateway provider's secure data center.

Fraud Prevention

Address Verification System (AVS) and Card Code Verification (CCV) provide a high available on all gateway transactions to protect your organization.

Accept Recurring Donations

Give your donors the option to set-up an ongoing donation in the amount and time frame they want.


For more information about setting up a payment gateway for your organization, please call 1-866-519-9642.
Learning Center

Learn more about accepting credit cards for donations or sales.